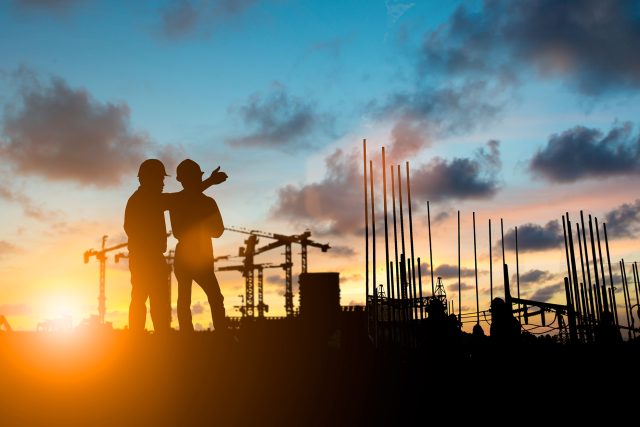 What is the Builders CFO Program?
Why should you use it?
Our Promise: We help Builders get off the tools, build a better business and create financial freedom.
There are numerous residential builders who struggle with their financial reporting and managing their day-to-day finances. A lack of accurate financial information is a major cause of stress and concern for residential building business owners. Our clients were no exception before working with us.
So, how can we help you build a better business and achieve financial freedom in your business.
Table Of Contents
What next steps should you take if interested in learning more about The Builders CFO Program?
Case Study: Achieving Visibility and Alignment for Business Success
In the challenging landscape of business, it is often difficult to attain the desired level of visibility and alignment, especially when it comes to cash flow. Recognising this struggle, we engaged with a builder who was grappling with the disconnect between their goals and their cash flow reality.
Through our specialised Builders CFO program, we worked closely with the builder to establish a robust plan that aligned their business goals with their cash flow management. This involved setting key performance indicators (KPIs) that provided measurable targets for financial success. Regular check-ins and evaluations ensured ongoing progress and adjustments as needed.
The impact of our collaboration was nothing short of transformative. The builder experienced a remarkable triple-digit increase in profitability, all while significantly reducing the time spent working in the business. The strategic alignment of goals to cash flow not only provided a clear roadmap for success but also instilled a sense of accountability and ownership throughout the organisation.
We firmly believe that achieving significant results requires accountability. By establishing a framework of accountability within the builder's operations, we fostered a culture of responsibility and dedication to achieving the defined goals. This, in turn, empowered the builder to make informed decisions and take proactive steps towards their desired financial outcomes.
This case study underscores the importance of having a clear plan and aligning business goals with cash flow management. With the right guidance and support, businesses can overcome the challenges of visibility and achieve remarkable growth and profitability. Our CFO program, tailored to the specific needs of our clients, serves as a catalyst for success by providing the necessary tools and accountability to drive positive change and maximise business potential.
Now, you might have this question:
What is the Builders CFO Program?
Our Promise: We help Builders get off the tools, build a better business and create financial freedom.
The Builders CFO Program is a specialized service developed specifically for residential building companies. Tailored to your unique needs, this program offers bespoke solutions that increase profitability and reduce risk. The service gives you access to everything all at a flexible monthly fee that fits your budget. Also, this service will give you a fully flexible service meaning that you can scale up the support when and where you need it.
Who is it for?
Have you faced these problems?
'Can't tell where the money is going and living progress payment to progress payment.'
'We can't pay our suppliers on time because our clients don't pay us on time…'
'I don't know who to ask for advice…'
This program is designed specifically for family-owned / small residential construction businesses that are in need of an experienced financial advisor to manage their numbers but can't afford a full-time CFO.
If you've ever found yourself in this situation, the Builders CFO Program is for you.
What can you get out of it?
The Builders CFO Program provides you with the expert support of our experienced business advisors. We understand the specific needs of residential builders and have the skills to help you. Here are some key benefits that our clients have seen:
Increased profitability and cash flow
A tailored financial plan with measurable KPIs
Proactive advice to help minimise risk
Easy access to financial information whenever needed
Regular check-ins and evaluations for continuous progress
Improved visibility and understanding of their finances
More time to focus on business growth and spending with their families
The Builders CFO Program is designed to provide you with the tools, insights, and accountability necessary to make your residential construction business even more successful. With our guidance, you'll experience increased productivity, improved financial awareness, and greater confidence in your decision-making.
Builders CFO Program inclusions
Package service can be tailored to include but not limited to:
Financial analysis and reporting
Budgeting and forecasting
Business health check
Cash flow management
WIP recording
Industry benchmarking
Testimonials from current clients who are seeing success with the program
'Mead Partners are the best accountants I've ever had to have the pleasure of helping me with my businesses,I wish I had switched to them sooner. Shaun thinks on a different level. Highly recommend.'
Paul Kluwer from M-Con Plumbing & Building Pty Ltd
'I've been working with John at Mead Partners for several years now and I couldn't be happier with the level of service and expertise they provide. As someone who works in the building industry, I appreciate their deep understanding of the unique financial challenges and regulations we face. John and his team are always quick to respond to any questions or concerns I have and are proactive in identifying potential issues before they become problems. They are a trusted advisor who has helped me navigate everything from tax planning to financial forecasting with ease. If you're looking for an accountant who truly understands the building industry and can help take your business to the next level, I highly recommend John and Mead Partners.'
Vince Strangio from Strangio Builders Pty Ltd
What next steps should you take if interested in learning more about The Builders CFO Program?
If you are interested in learning more about the Builders CFO Program, please don't hesitate to contact us. We provide a free consultation and will be happy to answer any questions you have.
Step 1. Book a free, no obligation consultation with our business advisors, John or Shaun.
Step 2: Discuss and review your current business situation during the consultation.
Step 3: Receive a fixed monthly fee proposal that outlines all the services specifically tailored to your needs.
Step 4: Start your journey to get off the tools, build a better business and create financial freedom.
Get in touch today and let's discuss how we can help you grow your business and achieve financial freedom!