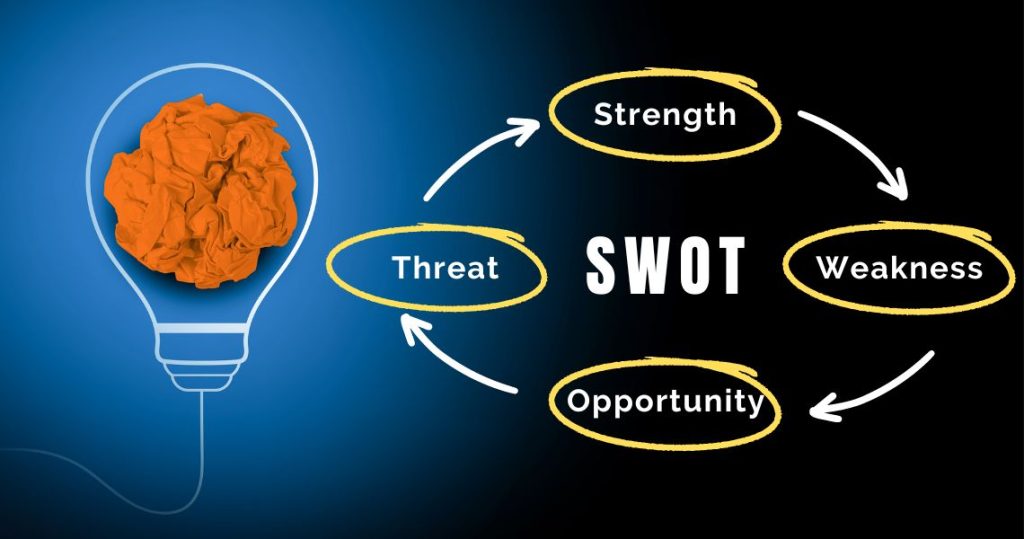 If you own a residential construction business or are planning to start a business, you have undoubtedly come across it – SWOT analysis. It is a basic tool yet one of the most powerful strategic planning tools in the business world. But what is a SWOT analysis and why is it so important for residential construction business owners?
SWOT analysis is a straightforward tool to boost your business strategy. It's like having a trusted guide as SWOT analysis covers your business's strengths, weaknesses, opportunities, and threats.
The beauty of the SWOT analysis lies in its everyday applicability. You don't need fancy tools or complex theories – just a pen, paper, and a bit of reflection time. Whether you're having an apple during your break time or brainstorming with your project team, you can tap into the power of SWOT to fine-tune your business strategy.
So, if you're building a startup or guiding an existing residential building company, read on for a rundown of what's involved.
Table Of Contents
What is a SWOT Analysis? What are the examples of each component?
First of all, SWOT stands for:
Strengths
Weaknesses
Opportunities
Threats
These are then typically split into the pairs of SW and OT to clarify internal and external factors.
Internal Factors
Strengths and Weaknesses are both internal factors of your construction business. These are aspects that lie within your control and can be directly influenced and altered.
Internal Strengths examples include:
Strong network of subcontractors and suppliers
Skilled and experienced workforce
Your location
Internal Weaknesses examples include:
Inadequate financial resources
Lack of training programs
Inadequate technology adoption
Cash flow management
External Factors
Opportunities and Threats encompass external factors, events, and circumstances that occur beyond the direct control or influence of your company.
These factors can manifest in the market, economy, political landscape, or even on a global scale (as exemplified by the impact of the global pandemic).
While you can't influence these factors, you can use them to inform your decision-making and strategic planning. By considering external factors in your decision-making, you can set your business up for steady growth and adaptability in today's dynamic business environment.
External Opportunities Examples include:
Renovation and remodelling services
Growing demand for sustainable construction
Ageing population and accessibility requirements
External Threats Examples include:
Rising material and labour costs
Regulatory changes and compliance requirements
Intense competition
Make a SWOT analysis matrix (a box grid or four components side-by-side), and think of it as a handy roadmap that brings clarity to your decision-making process. It's as simple as jotting down your business's strong points, areas to improve, promising prospects, and potential challenges. With the SWOT analysis, you gain a clear picture of where you stand and where you can go.
Steps to conduct a SWOT analysis
While there are various ways to conduct a SWOT, we have found that a straightforward 8-step approach serves well.
1. Set the objective or purpose of your SWOT analysis
To maximise the benefits of a SWOT analysis, start with a clear purpose and objective. By framing the analysis around this objective, you'll be better equipped to identify the strengths, weaknesses, opportunities and threats that specifically pertain to this business decision.
2. Research your business, industry and market
Before starting the SWOT analysis, gather information to update your understanding of your construction business, industry, and market. For instance, conduct market research to understand the demand for specific housing types, pricing dynamics, and competitor offerings.
3. Identifying Strengths – How to figure out what makes your business great
Next, you should identify and list your business's strengths and competitive advantage, such as the internal strengths examples provided for residential builders above.
In this stage of the SWOT analysis for residential builders, remember that your strengths list doesn't need to be final. In this planning process, welcome all ideas and thoughts, and use this time to brainstorm and explore different aspects that you consider as strengths for your own business.
4. Analysing Weaknesses – Areas where improvement can be made
List the aspects within your residential building business that you perceive as weaknesses. Examples of weaknesses could be the factors we mentioned above. These sound negative elements but help highlight areas where growth opportunities lie. So that, you can convert weaknesses into strengths and remain competitive.
5. Understanding Opportunities – Potential areas for growth
Consider the exciting external opportunities for your construction business. While the strengths list identifies what you have, the opportunities list uncovers what you can do with it.
6. Assessing Threats – Potential risks or external challenges that could impact your business
Be realistic about the external threats that could affect your construction business. It's important to assess the external environment and potential challenges before committing resources to a new strategy or project.
7. Establishing priorities from the own SWOT analysis
Go through your own SWOT analysis matrix as a strategic planning tool and identify which are the greatest opportunities, biggest threats, most crucial weaknesses and most potent strengths of your business.
8. Developing Action Plans for your SWOT Analysis
Using the information gathered from your SWOT analysis helps to develop an action plan that addresses the areas you have identified as priorities.
For example, if the analysis identifies a lack of training programs as a weakness, then your action plan should include a training program to address this weakness.
Conclusion:
The SWOT analysis is a useful tool to help residential builders review the strengths, weaknesses, opportunities and threats. This helps you to assess your current situation and make informed decisions that lead to increased business performance and success in achieving your construction goals. It is important to remember that the SWOT analysis is not a one-time exercise, but should be done regularly to ensure the best decision-making. With a proper SWOT analysis, residential builders can be better equipped to make informed decisions and set your business up for successful growth.